AMRES eduroam Service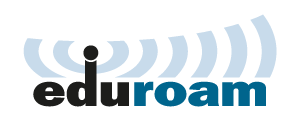 eduroam service enables wireless Internet access all over Serbia and all over the world. By using your wireless device (laptop, smart mobile phone, PDA, etc.) you can access the Internet from any eduroam hotspot within AMRES or from hotspots all over Europe and all over the world. More information about eduroam service can be found on official pages of AMRES eduroam service.
In order to use eduroam service, the institution where you work and study has to participate in AMRES eduroam service and you have to have user name and password that you obtained at your institution. For more information about institutions which have enabled use of AMRES eduroam service, please see the list of institutions that use eduroam service.
Connection to eduroam is fast and easy and the only thing you have to do is to configure your device once! The only condition is that your device has support for 802.11g or 802.11n standards and WPA2-Enterprise security protocols, which are supported on devices with  Android >4.0, Windows Vista, Windows 7, Windows 8, iOS, Mac OS and Linux operating system. More information about the way of configuring devices are available on web-pages of your institution, while you may contact your IT service about all further questions you may have.
eduroam hotspots can be seen on the global eduroam map.